Comprehensive Food Waste Recycling Programs from Coast-to-Coast
Food waste is an epidemic in the U.S. and consumers are proving to be more and more aware of it, even going as far as to spend their money specifically at locations that have food scrap reduction programs in place. At Quest, we understand this trend better than almost anyone in the industry, which is why we work hard to design and implement food waste diversion programs for some of the largest food generators in North America.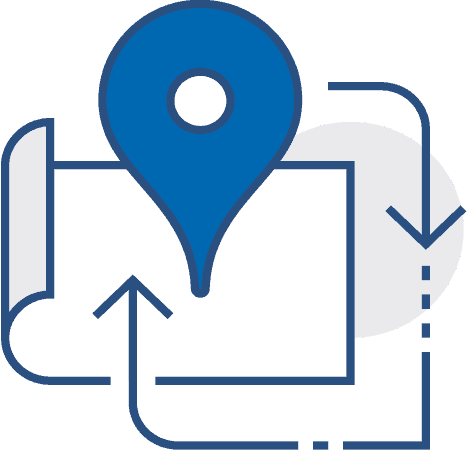 Food Waste Recycling Across the US
With thousands of recycling outlets across the US, Quest recycles food waste for grocery stores, restaurants, hotels, and food & beverage manufacturing plants from coast-to-coast. All of your locations, all of your food scrap is diverted, all of the time, helping you significantly reduce your greenhouse gas emission - Quest has you covered.

Unparalleled Recycling Experience
For the past 10 years, Quest has helped some of the largest companies recycle food waste and have taken their zero waste initiatives from concept to reality. We create innovative, nimble, easy-to-use organics recycling and waste collection programs designed to minimize organic waste. We've got the experience, we've got the knowledge, and we are ready to help you.

Maximum Recycling
Enjoy a landfill diversion solution tailored to your needs. Quest leverages over 400 food waste recycling outlets throughout North America using the most effective methods to recover the organic material in accordance with the Environmental Protection Agency (EPA) preferred waste disposal methods. Options range from food donations to sending the wasted food to a composting facility, a local farm to be processed as animal feed, or via anaerobic digestion.  From small to large volume, packaging or not - we will custom-tailor a waste minimization program to help your business recover the natural resources and reduce greenhouse gas emissions.

Sustainability Tracking & Reporting
We track every pound of food produced that is diverted from the landfill, every day, at every location. We use deep learning analytics to extract useful insight to help you track greenhouse gas emissions, helping you proactively waste less and spend less. Our account management team lives and breathes landfill diversion, are experts in organics recycling and will help you achieve your sustainability goals.