Comprehensive Plastic Recycling Solution
Plastics are everywhere. From packaging to parts and products, plastics are a low cost, durable, heat and chemical resistant material which lightness and flexibility help keep products fresh, safe and cheap to transport.   While roughly 300 million tons of plastics are manufactured in the U.S. every year, half of which is for single-use products, less than 15% of that plastic finds its way to a recycling facility.
Ques offers a comprehensive, cost-effective solution for manufacturing plants, retailers, warehouses,  restaurants, construction sites and more to safely recycle PET, HDPE, LDPE.   
We help make sure that your company is contributing to the solution and isn't part of the problem.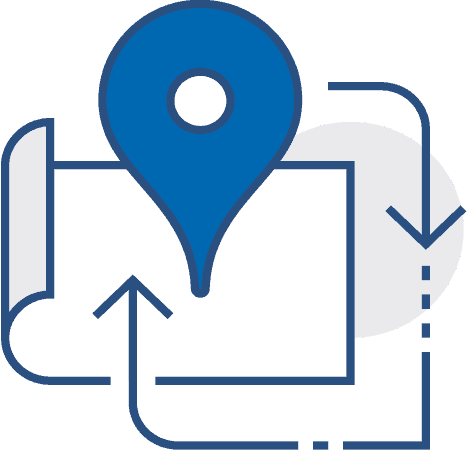 Plastic Recycling Across the US
Quest manages plastic recycling solutions for corporations across the U.S.  With coverage in every zip code, Quest's nationwide program makes it easy for your operation to do the right thing.


Maximum Recycling
Just because plastic is recyclable, doesn't mean that it can be all the time. Recycled plastic needs to be free of contaminants (no trash, no food, no plastics…) to be properly processed. Not every type of plastic can be easily recycled. Plastics # 5, 6 and 7 are more difficult to process and require precise sorting, while Plastic # 1 to 4 are more easily recovered.  Regardless of the type of plastic, it is important to remove any contaminants to ensure an actual landfill diversion.  Quest provides best-in-class standard operating procedures, contamination prevention, and tracking to help ensure your used plastics are recycled properly.

Sustainability Tracking & Reporting
We track every service, completed at every facility, every day.  From collection to final processing - you can rest assured that your plastics are recycled and turned into useful products. Powerful analytical tools highlight ways to continuously streamline your operation and further reduce costs.
We provide an easy-to-use, turnkey plastic recycling solution that delivers a strong environmental and financial return. Some of the largest manufacturers, food & beverage manufacturers, transporter, grocers, retailers and construction companies trust Quest to provide a dependable, cost-effective plastic recycling program.
We want to help you too.
Additional Recycling Resources