Delivering tailored waste solutions that increase efficiencies, maximize landfill diversion, improve your bottom line and help meet your business and sustainability goals.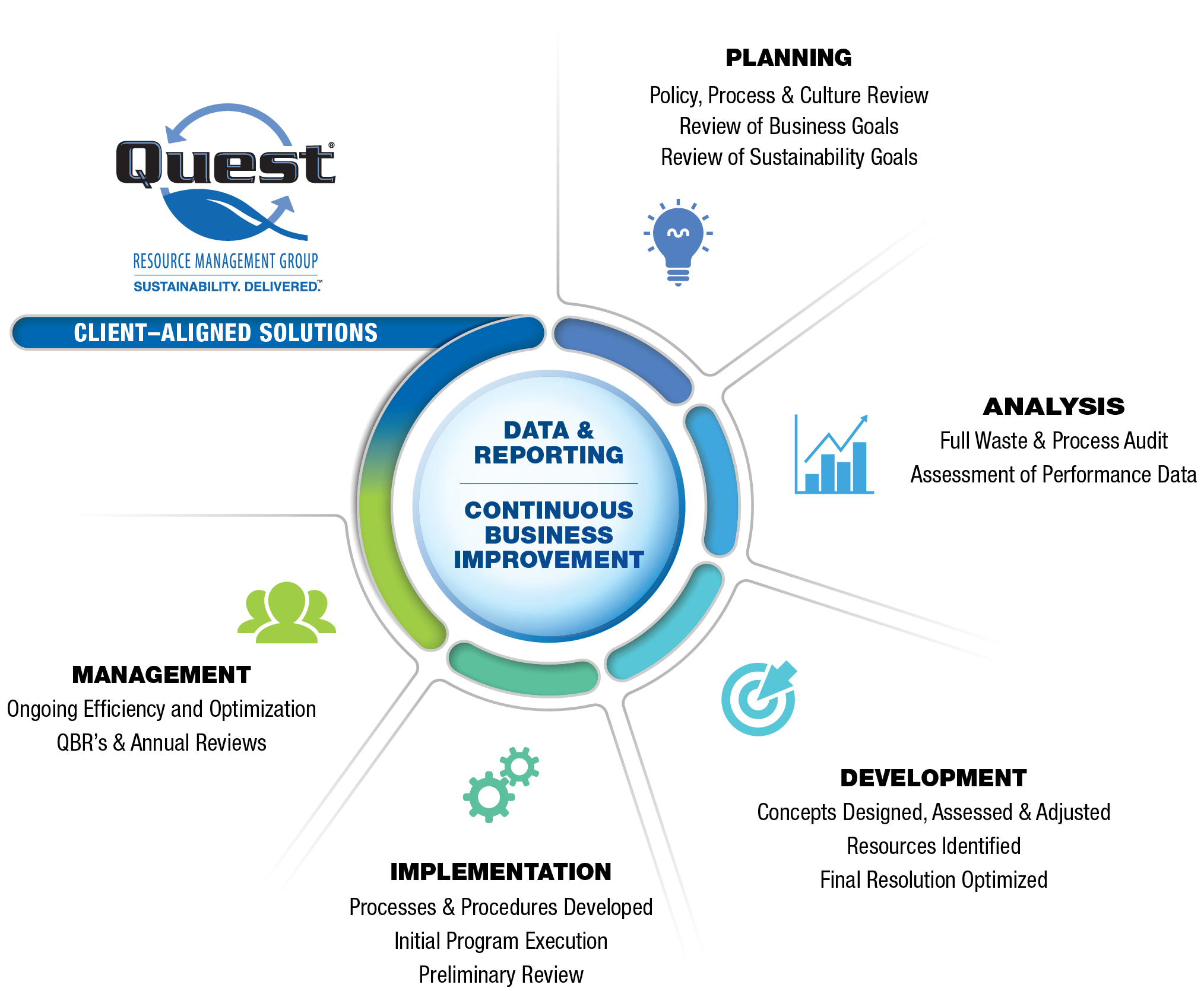 Solutions for Facilities Across North America
Service Optimization • Cost Efficiency • Best in Class Service
Quest performs a comprehensive, data-driven assessment of your waste and ancillary operations to build a platform for your immediate needs, ongoing performance and long-term success.
Our autonomy from company-owned assets and pre-determined processes allows us to be a fully objective partner, wholly aligned with your goals and business needs.
We blend our deep experience with an objective view of your goals and needs to deliver inventive and resourceful solutions that are flexible and agile to meet changing and on-demand needs.
By leveraging our market volumes, micro-level market dynamics, and select industry partnerships, we build macro solutions for your total waste operations.
We execute a Continuous Business Improvement process that incorporates service optimization, expansion of services, and equipment evaluation to ensure complete compliance and sustainable business practices.