Universal Waste Recycling Solution Across The U.S.
Every business generates universal wastes, which include used lightbulbs, batteries, aerosols or mercury-containing devices. The regulations are clear: universal waste should not be landfilled at the ends of its life. Universal waste must be properly handled, recycled or disposed of to prevent toxic and corrosive constituents from polluting the soil, waterways or the air.
Quest 's Universal Waste Recycling solution helps corporations safely and cost-effectively dispose of all used lightbulbs, batteries, aerosol or mercury-containing devices. Quest's program, which is available coast to coast, is turnkey, cost-effective, and complies with local, state, and federal regulations.

100% Environmental Compliance
Quest's network of highly trained universal waste recyclers follows strict regulatory requirements to store, transport, sort, and process all universal waste in the US. Providing you with a peace of mind you deserve that your used universal waste is
Recycled responsibly.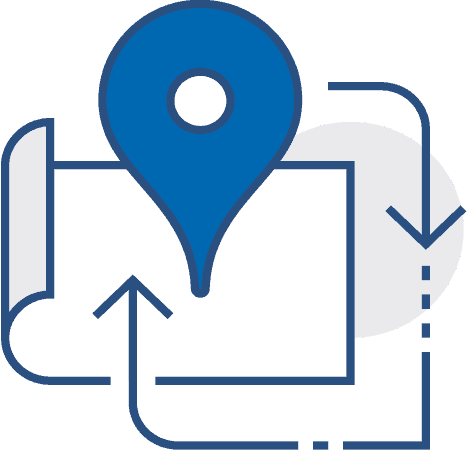 Nationwide Universal Waste Recycling Solution
Quest's Universal waste recycling solution delivers effective management, transportation, and hazardous waste removal services for corporations from coast to coast. Whether you operate across a few states or throughout North America, Quest deploys a custom U-Waste disposal program that adheres to stringent regulatory requirements across your entire operation and manages the program continuously to ensure your complete satisfaction.
Turnkey Solution and Extensive Support
Quest offers a turnkey solution customized to your operation. Your account management team, which is available 24/7/365 and has vast experience in managing a wide spectrum of environmental services, designs a universal waste recycling program that fits your operation. From mail-back programs using DOT approved, pre-labeled containers for your lightbulbs and batteries to on-call or scheduled truck load collection, we have it covered. The team ensures the material is picked up on time, every time and is safely recycled by Quest approved facility.

Environmental Tracking & Reporting
Quest monitors every service, completed every day, at every location. We store electronic copies of the manifests, of the waste profiles along with every detail about every service. In addition, Quest helps you secure EPA ID, if needed, creates custom reports to help your environmental team complete city, state and federal environmental reports. Whether you need to complete ESG or CSR reports, or simply seek visibility throughout your operation, Quest extended Business Intelligence platform delivers accurate information and actionable data at your fingertips.
Quest helps corporations safely recycle their used lightbulbs, batteries, aerosols or mercury-containing devices. Some of the largest chains of automotive repair centers, retailers, restaurants and manufacturing plants trust Quest to safely recycle their universal waste.
We want to help you too.
Additional Recycling Resources