Meat and Seafood Recycling Programs from Coast-to-Coast
Quest's meat & seafood recycling program diverts non-sellable meat from grocery stores to feed rescued animals in wildlife sanctuaries, refuges, and shelters. In addition, Quest diverts excess meat, trimmings, fat, and bones into protein-rich feed additive that can be used in the pet food manufacturing industry.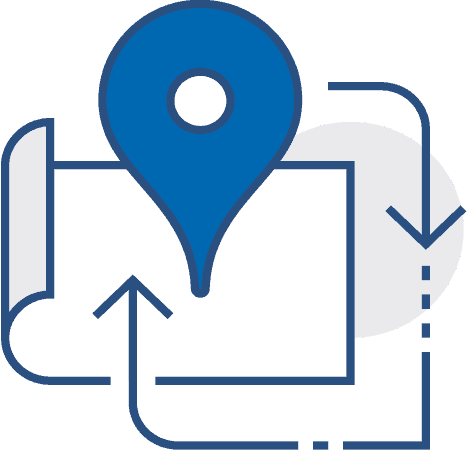 Nationwide Animal By-Product Recycling Service
Quest manages offers comprehensive fat, bones and meat recycling in every zip code in the U.S. Whether you operate across a few states or throughout North America, Quest deploys a custom meat rendering solution across your entire operation in a few weeks and we continuously manage the program to ensure your complete satisfaction.

Comprehensive Meat Rendering Service
Quest offers a meat and seafood recycling solution customized to your operation. Quest partners with hundreds of animal rescue centers to feed hungry animals, with a myriad of meat rendering and processing facilities that process your unsold meat, fat, and bones into protein-rich meal complement for pet food production.   A customized recycling solution is designed based on the type, the volume of meat & seafood to recycle, and your geographic locations. The material is stored in conveniently sized barrels and stored in refrigerated areas until the time of service. From there, the meat is either fed directly to rescued animals or is processed as a raw material.

Compliance with Environmental Regulations
Quest's network of highly trained professionals and environmental experts ensures your meat rendering recycling program complies with federal, state and local regulations. From training to labeling, storing, transportation and processing, Quest's animal by-product recycling solutions keep you in compliance.

Sustainability Tracking & Reporting
We track every pound diverted from the landfill, every day, at every location. We use deep learning analytics to extract useful insight to help you track greenhouse gas emissions, proactively waste less and spend less. Our account management team lives and breathes landfill diversion and will help you achieve your sustainability goals.
We provide comprehensive meat and seafood recycling and meat rendering solutions that deliver a strong environmental and financial return. Some of the largest chains of grocery stores and food manufacturing plants trust Quest.
We want to help you too.
Additional Recycling Resources