Comprehensive Packaged Food Recycling Solution
Food waste is an epidemic. 40% of the food produced in the US is never eaten, most of which is generated by grocery stores, restaurants, food manufacturers and consumers. Packaged Food Recycling is a particularly tricky issue for retailers and food manufacturers because it is too costly to recycle… until now
Quest offers grocery stores and food & beverage manufacturers the ability to recycle food waste along with recyclable food packaging easily and cost-effectively, from coast to coast.
The next step to food waste reduction is HERE.

Maximum Recycling
Quest's packaged food recycling program allows grocery stores across the nation to divert an additional 10% to 15% of the food waste going to the landfill by recycling the food with plastic packaging, cardboard or cans. The program also delivers food and beverage manufacturers the ability to cost-effectively recycle excess inventory, recalls and benefit from a full good destruction solution across all plants and warehouses, across North America.
The turnkey food waste and packaging program allows you to safely divert millions of pounds of food and process it into nutrient-rich compost. Quest solution covers food packaged in cardboard, plastic, aluminum and even glass to be safely separated and recycled for beneficial reuse. All packaging waste and food are safely recycled.
Convenient Recyclable Food & Packaging Recycling Program
Quest offers a turnkey solution customized to your operation. The type of containers, the container sizes and services frequencies are tailored to the need of each facility while the recycling method is selected to derive the highest value. Your account management team, which is available 24/7/365 manages every service, every day at every facility. Scheduling the services, ensuring your complete satisfaction, monitoring any contamination, training your associates, as needed, tracking the environmental impact and verifying every invoice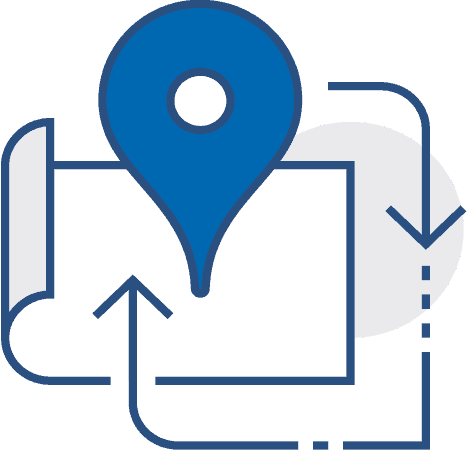 Nationwide Solution
Quest recycles food waste with its packaging from coast to coast. Whether you operate across a few states or throughout North America, Quest deploys a custom recycling solution across your entire operation and manages the program continuously to ensure your complete satisfaction.

Environmental Tracking & Reporting
Quest monitors every service, completed every day, at every location. Whether you need to complete ESG or CSR reports or need to comply with California food waste generator regulations, simply seek visibility throughout your operation, Quest's extended reporting capability does it for you.
We provide easy to use, turnkey packaged food and food waste recycling solutions that deliver a strong environmental and financial return. Some of the largest chains of grocery stores, food service, and global food & beverage manufacturers trust Quest to recycle their packaged food.
We want to help you too.
Additional Recycling Resources