Hazardous Waste Disposal Solution Across The U.S.
Hazardous wastes are generated by a myriad of industries in some form or fashion. Manufacturing plants, Chemical plants, but also Collison Centers, Dealerships, Construction Sites and even Retailers. Regardless of your operation, it is essential that you safely handle your hazardous waste to ensure a safe working environment, minimize exposure to devastating Violation penalties and be a good steward of the environment. The more waste you generate, the more state you operate in, the more complex the processes become as environmental regulations vary greatly by city, county, state vs the federal level.
Quest provides a turnkey hazardous waste management plan and hazardous waste disposal solution for your entire operation that makes compliance with regulations a breeze.

100% Environmental Compliance
Quest's network of highly trained hazardous waste handling professionals and environmental experts ensures all solids, liquids, sludges or contained gases generated by your operation are safely stored, transported destroyed, and recorded, in accordance with federal, state and local regulations. Quest follows a rigorous vendor verification process and conducts regular on-site audits to ensure that only top of the line hazardous waste companies will transport and process your waste streams with minimal environmental impact.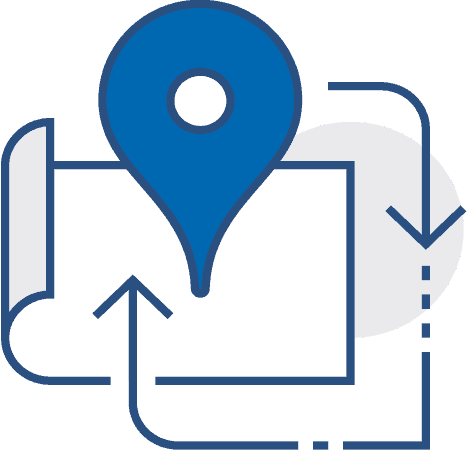 Nationwide Hazardous Waste Recycling Solution
Quest's hazardous waste management experts deliver effective management, transportation, and hazardous waste removal services for corporations from coast to coast. Whether you operate across a few states or throughout North America, Quest deploys a custom hazardous waste disposal program with stringent regulatory requirements across your entire operation and manages the program continuously to ensure your complete satisfaction.
Turnkey Solution and Extensive Support
Quest offers a turnkey solution customized to your operation. Your account management team, which is available 24/7/365 and has vast experience in managing a wide spectrum of environmental services, provides you with a detailed hazardous waste management plan, develops flexible service schedules to accommodate any change in your operation, ensures the hazardous material is picked up on time, every time and is safely transported to the designated Treatment Storage or Disposal Facilities (TSDF). The team ensures the safe disposal of all your hazardous waste.

Environmental Tracking & Reporting
Quest monitors every service, completed every day, at every location. We store electronic copies of the manifests, of the waste profiles along with every detail about every service. In addition, Quest helps you secure EPA ID numbers, if needed, creates custom reports to help your environmental team complete city, state and federal environmental reports. Whether you need to complete ESG or CSR reports, or simply seek visibility throughout your operation, Quest extended Business Intelligence platform delivers accurate information and actionable data at your fingertips.
Quest provides a safe, turnkey, hazardous waste disposal solution for all toxic, reactive, ignitable, corrosive waste materials you generate that delivers the peace of mind you deserve. Some of the largest manufacturing plants, dealership groups, and retail chains across the US trust Quest to help design and implement their hazardous waste management plan.
We want to help you too.
Additional Recycling Resources