Comprehensive Cardboard Recycling from Coast-to-Coast
In the US, about 850 million tons of cardboard and paper are thrown away every year.
That is the equivalent of 1 billion trees. When you consider that cardboard fiber can be recycled and re-processed many times, and that making cardboard from recycled content instead of virgin material requires 75% less energy and produces 50% less sulfur oxide - Recycling is a much better option than landfilling.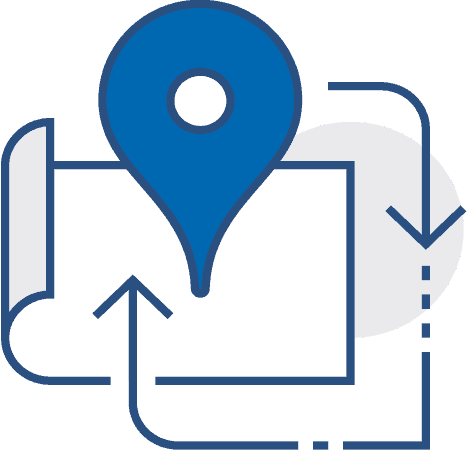 Cardboard Recycling Across the US
Quest manages cardboard recycling solutions for corporations across the U.S.  With coverage in every zip code, Quest's nationwide program makes it easy for your operation to do the right thing.

Unparralleled Recycling Experience
Quest helps some of the largest retailers, manufacturing facilities, distribution centers, property management companies and restaurant chains across the U.S. cost-effectively recycle millions of tons of cardboard every year. We offer a full suite of compacting equipment and continuously right size your services to maximize the load per haul and work directly with the mills to get you best price possible for your cardboard.

Maximum Recycling
Just because cardboard is recyclable, doesn't mean that it can be all the time. Cardboard material needs to be free of contaminants (no trash, no food, no plastics, etc.…) to be properly processed. Quest provides best-in-class standard operating procedures, contamination prevention, and tracking to help ensure your used cardboard is recycled into more cardboard boxes and other paper-based products instead of ending up in the landfill.

Sustainability Tracking & Reporting
We track every pound diverted from the landfill, every day, at every location. We use deep learning analytics to extract useful insight to help you track greenhouse gas emissions, proactively waste less and spend less. Our Account Management team lives and breathes landfill diversion and will help you achieve your sustainability goals.
We provide an easy-to-use, turnkey cardboard recycling solution that delivers a strong environmental and financial return. Some of the largest manufacturers, food & beverage manufacturers, transporter, grocers, retailers and construction companies trust Quest to provide a dependable, cost-effective cardboard recycling program.
We want to help you too.
Additional Recycling Resources