All Grades, All Shapes, Coast-to-Coast
Companies that generate scrap metal have a metal recycling program in place. However, not all metal recycling programs are created the same.
Quest offers a comprehensive metal recycling program that not only handles all grades and shapes of both ferrous and non-ferrous metals, but also delivers substantial savings while being fully compliant with local, state and federal environmental requirements.
Effective, reliable recycling, no disruption of service and a great price. That's the Quest way.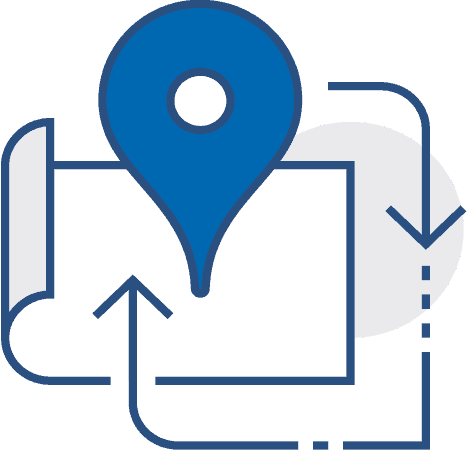 Nationwide Scrap Metal Recycling Solution
Quest helps you recycle all ferrous metals, which are iron and steel, and non-ferrous metal, such as aluminum, copper, brass, wire, stainless steel, and zinc. Quest leverages a vast network of metal recycling transporters, metal recycling sorting and recycling facilities to store, transport, and process your scrap metals into raw materials. We carefully vet local scrap recyclers, transporters, sorting and processing facilities, as well as steel mills; aluminum refineries and mills; copper and brass mills; special steel producers; high-temperature alloy manufacturers and foundries across the US to ensure only the best service providers recycle your scrap metals
Turnkey Solution and Extensive Support
Quest offers a turnkey solution customized to your operation. Your account management team, which is available 24/7/365, and has extensive experience in developing a comprehensive ferrous and non-ferrous scrap metal recycling program that fits our customers' operations. Whether you need roll-off-services or bulk transfers, whether your operation generates mill prepared scrap such as plates, structural, cast of shredded metals, or, industrial scrap such as Busheling, Forgings, Skeleton Plate or Turnings, Quest's program is designed to fit your specific requirements.
The team aligns the proper Quest approved service providers, schedules the services, monitors them, reconciles the shipment details, maximizes your rebates, develops custom SOP to minimize shrinkage, ensures all services are completed without any disruption and tracks your payments.
Maximum Rebate
Quest uses a three-prong approach to help you maximize the commodity value of your scrap metal for recycling. First, Quest leverages its buying power to bring you a competitive market price at all times. Second, We work with your operation and our partner Sorting Facilities to sort, cut and package the scrap metals into a shipment that fits the mills' purity and density requirements. Third, we track every shipment and reconcile all certified scale transactions to ensure you receive what you are owed.

Environmental Compliance & Tracking
Quest monitors every service, completed every day, at every location. We store electronic copies of the manifests, certificates of destruction, along with every detail about every service. In addition, Quest helps you secure EPA ID, if needed, creates custom reports to help your environmental team complete city, state and federal environmental reports. Whether you need to complete ESG or CSR reports, or simply seek visibility throughout your operation, Quest extended Business Intelligence platform delivers accurate information and actionable data at your fingertips.
Quest provides a safe, turnkey scrap metal recycling solution for corporations across the US via its network of eWaste recycling companies that handle all end-of-life electronics in an environmentally sound way.
We can help you, too.
Additional Recycling Resources