Environmentally Responsible e-waste Recycling for ANY Business
Quest offers a comprehensive e-waste recycling solution for all end-of-life electronics and ensures the process is environmentally responsible, complies with state and federal regulations while delivering complete transparency in tracking, recycling and how electronic waste is disposed of. With Quest, you can rest assured your electronic devices will be recycled in the most environmentally friendly manner.

100% Environmental Compliance
Quest's network of highly trained electronic waste recyclers are R2/RIOS Certified, which means the recycling processes have been audited and follow strict industry standards and utilizes only responsible recycling practices. Rest assured your electronic products are properly handled and disposed of, and all digital data is destroyed in recycling facilities in the U.S.
Maximum Electronic Waste Recycling
Quest offers a wide range of eco-friendly recycling programs that safely handle all electronic equipment, ranging from reconditioning and remarketing to dissembling the electronics, separating and categorizing the content by material, cleaning it, then recycling it as a raw material. Whether you are seeking the highest beneficial reuse or seek complete destruction of your electronic products with a certificate of destruction, we have a low environmental impact program for you.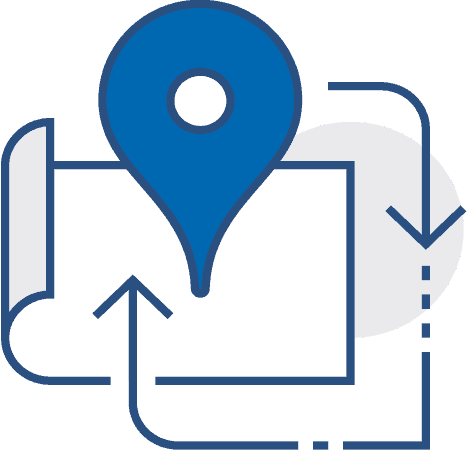 Nationwide E Waste Recycling Solution
Quest eWaste recycling solution delivers effective management, transportation, and waste processing services for corporations from coast to coast. Whether you operate across a few states or throughout North America, Quest deploys a custom electronic waste disposal program with stringent regulatory requirements across your entire operation and manages the program continuously to ensure your complete satisfaction.
Turnkey Solution and Extensive Support
Quest offers a turnkey solution customized to your operation. Your account management team, which is available 24/7/365 and have vast experience in managing a wide spectrum of environmental services, provides you with a detailed eWaste waste management plan, develops flexible services schedule to accommodate your operation, ensures the material is picked up on time, every time and is safely transported to the R2/RIOS Certified recycler.

Environmental Tracking & Reporting
Quest monitors every service, completed every day, at every location. We store electronic copies of the manifests, of the waste profiles along with every detail about every service. In addition, Quest helps you secure EPA ID, if needed, creates custom reports to help your environmental team complete city, state and federal environmental reports. Whether you need to complete ESG or CSR reports, or simply seek visibility throughout your operation, Quest extended Business Intelligence platform delivers accurate information and actionable data at your fingertips.
Quest provides a safe, turnkey, eWaste recycling solution for corporations across the US via its network of eWaste recycling companies to handle in an environmentally sound way all end of life electronics.
We want to help you too.
Additional Recycling Resources