Reliable, National Turnkey Solutions from the Stable Industry Leader
CLICK "GET STARTED" BELOW TO REQUEST MORE INFORMATION AND BEGIN YOUR JOURNEY TO A MORE SUSTAINABLE FUTURE!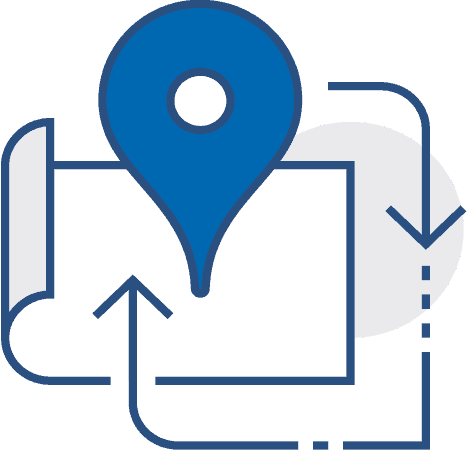 Nationwide Recycling Solutions
Quest leverages a vast network of recycling transporters, sorters and recycling facilities to store, transport, and process your raw materials. We carefully vet nationwide recycling and waste vendors, transporters, and processing facilities across the US to ensure only the best service providers remove and recycle your waste efficiently while providing the most sustainable impact to our environment.
Turnkey Solution and Extensive Support
Quest offers a turnkey solution customized to your operation. Your account management team is available 24/7/365 and has extensive experience in developing comprehensive recycling programs that fit your specific operations. Whatever your needs, Quest manages all your operation's waste streams to deliver a customized, flexible solution that increases efficiencies, maximizes landfill diversion, improves your bottom line and helps meet your business and sustainability goals.
Quest's dedicated Account Management Team aligns the approved service providers, schedules and monitors services, reconciles details, maximizes any rebates, develops custom SOP to minimize shrinkage, ensures all services are completed without any disruption and tracks your payments.

Environmental Compliance & Tracking
Quest monitors every service, completed every day, at every location. We store electronic copies of the manifests, certificates of destruction, along with every detail about every service. In addition, Quest helps you secure EPA ID, if needed, creates custom reports to help your environmental team complete city, state and federal environmental reports. Whether you need to complete ESG or CSR reports, or simply seek visibility throughout your operation, Quest extended Business Intelligence platform delivers accurate information and actionable data at your fingertips.
Quest provides turnkey recycling & waste solutions for corporations across the US via its vast network of companies that handle all end-of-life materials in an environmentally sound way.
We can help you, too.
Additional Recycling Resources