A Trash Service That Is Both Reliable and Cost-Effective
While some waste management companies may be prone to increase profits by over-servicing their customers and by landfilling as much waste materials as possible, Quest has a very different approach anchored around waste source reduction, reducing the impact of waste on the environment, and generating savings for our clients
Simply put, our goals are to help your company benefit from integrated recycling programs and enjoy savings year after year. Quest offers coast to coast, reliable, cost-effective trash service to handle the remains of your waste stream that could not be effectively diverted from the landfill. Your Quest account management delivers competitive rates and works with our Client Solutions team to continuously generate optimization programs for your trash to eliminate unnecessary services and fees. The result is reliable, cost-effective trash service, from coast to coast.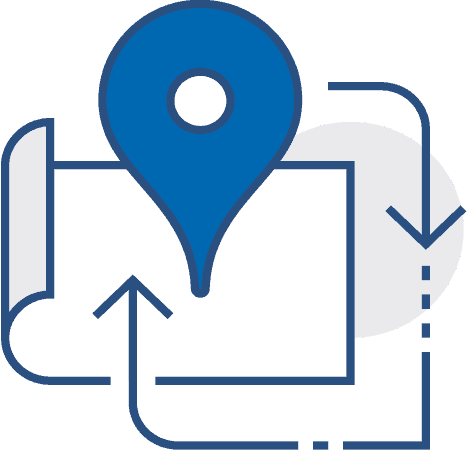 Trash Service Across the US
Quest manages millions of tons of municipal solid waste offers reliable municipal solid waste service in every zip code. Quest works with over 3,500 service providers, which includes thousands of waste haulers to ensure a dependable service from coast to coast. Whether you operate across a few states or throughout the United States, Quest is the best choice to help you reduce your annual trash spend while ensuring 99% on-time service.
Flawless Deployment and Significant Savings
Quest offers a turnkey solution customized to your operation. Your account management team, which is available 24/7/365, has extensive experience in deploying municipal solid waste services across thousands of customer locations with virtually no business disruption.
Quest delivers immediate savings by leveraging it's buying power to secure competitive rates, and by eliminating most of the fees that are standard on other national service providers' pricing structure. In addition, the Account Management team secures additional savings, year after year, by continuously right-sizing your waste management program to eliminate unnecessary services, optimizing the load per haul and creating recycling programs that extract recyclable material from the compactors or front end loaders.

Tracking & Reporting
Quest monitors every service, completed every day, at every location. We store electronic copies of the service tickets and integrate the data into comprehensive landfill diversion dashboards. Whether you need to complete ESG or CSR reports, or simply seek visibility throughout your operation, Quest's extended Business Intelligence platform delivers accurate information and actionable data at your fingertips.
Quest provides a turnkey municipal solid waste management program for Fortune 100 corporations across the supply chain today. We bring the convenience of a single point of contact, competitive rates, nationwide coverage, and the unique ability to supplement your integrated landfill diversion efforts.
We want to help you too.
Additional Recycling Resources