Handling Recalled Airbags Safely and Effectively
To eliminate the risk of sale on the secondary market, all recalled airbags must be completely destroyed. Quest's turnkey airbag recall destruction and recycling solution delivers safe and effective destruction of all recalled airbag, or proper disposal of any deployed or undeployed airbags while maximizing recyclable metal and plastic components. Our airbag recycling program allows dealerships groups across the nation to reduce liability and lower their environmental impact by diverting waste from landfills.
Convenient Airbag Destruction Program
Quest offers a turnkey solution customized to your operation. Your account management team, which is available 24/7/365 provides you with a detailed quote, schedules the material to pick up, monitors the transit to our approved recycling facilities, provides you with a detailed certificate of destruction, as well as tracks the environmental impact of your recycling program.

Compliance with Environmental Regulations
Quest's network of highly trained professionals and environmental experts ensures the loads of recalled airbags, deployed or undeployed airbags are safely stored, transported and destroyed, in accordance with federal, state and local regulations. Rest assured that 100% of the airbags are destroyed, all hazardous wastes are treated per the regulations.

Maximum Recycling
Quest's unique process not only destroys the airbag modules to ensure they never end up in someone's car but also recovers the recyclable materials, such as plastics and metallic parts. With Quest, you benefit from a destruction program which is also sustainable.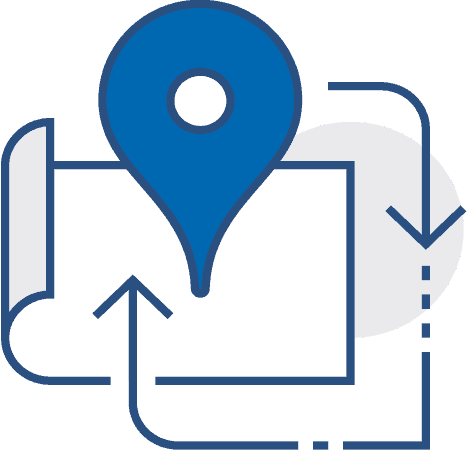 Nationwide Solution
Quest collects and destroys recalled airbags from large dealership groups from coast to coast. Whether you operate across a few states or throughout North America, Quest deploys a custom recycling solution across your entire operation and continuously manages the program to ensure your complete satisfaction

Sustainability Tracking & Reporting
Quest monitors every service, completed every day, at every location. Whether you need to complete ESG or CSR reports, or simply seek visibility throughout your operation, Quest extended Business Intelligence platform delivers accurate information and actionable data at your fingertips.
We provide an easy to use, turnkey, recalled airbag destruction and recycling solution that delivers the peace of mind you deserve. Some of the largest dealership groups across the US trust Quest for all their environmental and safety recall needs.
We want to help you too.
Additional Recycling Resources