Comprehensive
Coast-to-Coast
Pallet Recycling
Wood pallets, a staple of the manufacturing, warehouse, transportation, construction, and retail industries, generate an estimated 1.4 billion units per year. Quest offers a cost-effective and reliable program that ensures that both wood and plastic pallets of all sizes and grades are repaired, refurbished or recycled.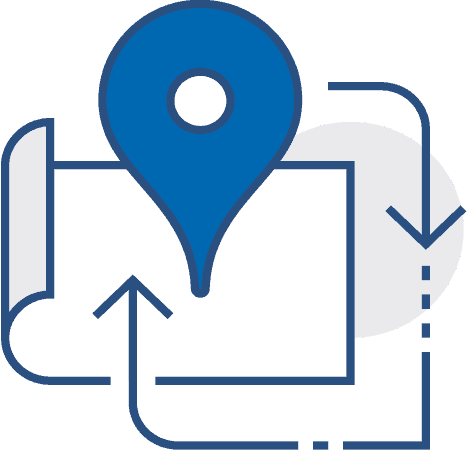 Nationwide Service
Quest offers pallet reconditioning and recycling services in every zip code in the U.S. Whether you operate across a few states or throughout North America, Quest can help you quickly and effectively deploy a custom commercial pallet recycling solution across your entire operation. Once operational, Quest's Account Management Team will continuously manage the program to ensure your complete satisfaction
Great Prices
Quest leverages its buying power to secure ultra-competitive rates and deliver savings from day one. When you factor in meticulous program management, a proactive problem-solving approach, ongoing load quality verification and employee training on top of receiving maximized value for your unwanted pallets, Quest provides you with the best value in the industry.
Dependable Service
There is nothing more annoying than having piles of used or broken pallets collecting dust and occupying precious real estate. Yet many pallet recyclers are known for their sporadic service capabilities. The Quest program is different. Our program is based on the volume of pallets you generate, their quality, your service requirements, and any space constraints. We offer live load and drop trailer options for all pallet sizes and volumes.

Maximum Recycling
The Quest pallet reconditioning and recycling program is designed to maximize the use of available assets while delivering optimum value and reliability. Whole pallets are collected and sorted, damaged pallets are repaired or reconditioned for reuse, and broken wooden pallets are recycled into mulch, biomass or animal bedding.

Sustainability Tracking & Reporting
Quest monitors every service, completed every day, at every location. Whether you need to complete ESG or CSR reports or are simply seeking visibility throughout your operation, Quest's extended Business Intelligence Platform delivers accurate information and actionable data to your fingertips.
Additional Recycling Resources